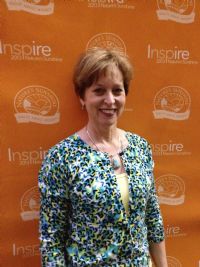 Be Moore Healthy Inc
3809 Findley Rd
Woodbridge VA 22193 US

Contact: Bette Moore
Phone: 703-670-4866
E-mail: mooregnb@earthlink.net
Website: www.bemoorehealthy.mynsp.com


Hi,
My name is Bette Moore and I am a Natural Health Professionsal. I received my certificate in 2009 after 2 years of intense classes to better understand the connection between Natural Herbs and Wellness. Since then, I have been seeing clients in my home-based business.
For many reasons, such as stress, diet, environment, etc., a system of the body may get "out of balance". Once it is out of balance, it may become more susceptible to disease. We should all strive for balance, in all areas of our lives, particularly our bodies. I may not have all the answers, but I can help you find them!
Feel free to call me at 703-670-4866 to set up an appointment. The first appointment will take approximately 1.5 hours. I may suggest some herbs, which you will take for approximately 3 months.
When herbs are necessary for rebalancing, most of the time I will recommend Nature's Sunshine Herbs. I can show you how to get your herbs less expensively, or even FREE! The quallity controls on these Herbs are unsurpassed. You can read more about this on my website at : www.bemoorehealthy.mynsp.com
MENTION THIS AD FOR DISCOUNTED PRICE OF $25 FOR 1st APPOINTMENT. (SAVINGS OF $75)