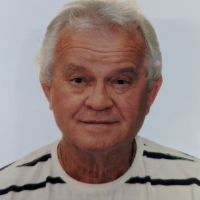 Brother Karl Plach




Brother Karl Plach lost his battle with cancer on July 26th, 2020. He was 75 years old and just shy of his 76th birthday. His funeral was held on July 31st, 2020 at 11 am at St. Raphael's Parish in Burlington. Brother Karl Plach joined council 5073 back in 1975. He was an active member of our council for a number of years and was quite engaged in the Bingo Fundraising Project of the council. Karl and his wife Nicole and three children were also active members of St. Patrick's Parish Community for many years, serving in many minor ministries within the church. Brother Karl Plach and his wife eventually started attending St. Raphael's Parish as parishioners, and still attended masses occasionally at St. Patrick's Parish.
Brother Karl Plach was a Proud Polish man who was born in Germany in a Nazi prison camp. His family immigrated to Canada after the war and started their Canadian life in Sudbury, Ontario. Karl was a graduate of Laurentian University. He attended St-Mary's Teacher's College and followed a successful career in insurance as President of Claims.

Brother Karl loved to travel, fish, camp, take walks on the beach and be surrounded by his family on Sunday dinners with Johnny Cash playing in the background. He will forever be missed. Family dinners will never be the same.
Please join me in praying for brother Karl's family.